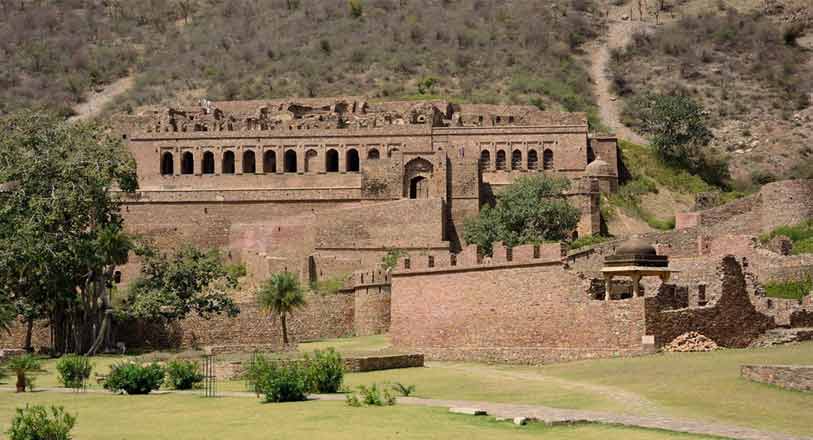 Jaipur to Bhangarh Taxi
Starting From

per day
Bhangarh is a quaint village located in Rajgarh Alwar, Rajasthan. It lies at the edge of the Sariska Tiger Reserve. This is also a pre-historic site and tourist spot in Rajasthan which is especially famous for an ancient fortress. Bhangarh Fort is one of the most popular haunted places in India that reveals many historic tales of a bygone era. Often a day trip from Jaipur to Bhangarh is planned by hiring
Jaipur to Bhangarh Taxi
Service. It is the most popular route for tourists since many haunted and horror stories have been associated with this place.Distance from Jaipur to
Bhangarh Tour
is approximately 83 kilometers that can be covered in an optimal time of around 2 hours. Both these destinations are well-connected through NH21. On the way, you can have a chance to take a halt in Dausa for this road journey. Also, after exploring Bhangarh Fort, you can head to Sariska National Park that lies in close proximity. Make your road trip full of relaxation by booking a cab rental in Jaipur to travel to Bhangarh. Also, you can customize the road journey according to your interests and enjoy your day by getting engrossed in many exciting experiences.
Taxi Rental Options –
Toursandtaxi provides a wide fleet of car rental options for you to travel hassle-free from Jaipur to Bhangarh by road. Mention your specific preferences and our tour operators will suggest the best for your taxi rental service. From our exclusive fleet of cars, you can simply pick any suitable option depending on your travel needs and no. of passengers. Be it sedan cars or suv or tempo traveller rental, we have got it all covered for you. So, you can choose the best conveyance facility accordingly and enjoy your leisure road travel with our professionally trained and experienced drivers.
Why should you hire our Jaipur to Bhangarh Taxi?
1. Best affordable car rental service for easy conveyance option to travel anywhere in Rajasthan.
2. Well-versed and courteous chauffeurs will assure you of a safe and reliable taxi service.
3. On-time pickup and drop service are guaranteed for you.
4. Transparency in billing assures no hidden charges are added to the bill.
5. Choose the best suitable car from a wide range of cars like sedan, suv, and tempo traveller.
We are committed to keeping pricing as simple and clear as possible. So, you can easily book Jaipur to Bhangarh Cab which covers specified maximum kilometers of distance. Book your taxi rental with us at the best affordable rates from Toursandtaxi on-call - +919001366095 or send an email to info@toursandtaxi.com or fill the inquiry form below.