Just thought of planning a Jaipur Travel Package is enough to put us in a happy mood! After a hectic week at work, most of us look for an escape that will take us away from daily hum-drum lives to a fun-filled world ensuring good relaxation.
Be it a short journey or a long break from a mundane lifestyle, it will definitely let you enjoy your holidays with your loved ones, family, friends, or even solo. When you think of a weekend trip or short break, the first thing that pops into mind is to consider any nearby tourist place that saves time. But when you have 2-3 days in hand, then how about planning a Jaipur 2 days Tour? If you haven't seen Pink City, then my dear you are missing the most wonderful tourist destination.
Being a well-connected city (by road, rail, or flight), Jaipur has been a perfect choice for enjoying holidays leisurely in its cultural splendor by booking Jaipur Travel Package. It gives a fair advantage in the North to experience the rich heritage of Rajasthan. You will not just be enticed by this city but also you will get pleasantly surprised by its vibrancy and colorful charm. The place is ideal for all age groups, seasons, and definitely perfect for short breaks. Here's how you can plan a refreshing Jaipur trip in 3 days covering the nearby attractions of Abhaneri and Bhangarh on a day excursion.
Day 1: Sightseeing for the day in Jaipur
How to reach Jaipur?
To make optimal use of your travel, the best conveyance option you can choose is by air! Jaipur has its own airport which is well-connected by other places of India and also operates both domestic and international flights. Besides, you can also choose to travel by train from any place in India. The well-connected railways in Jaipur make it easily accessible from any place in Rajasthan.
Today you have an option of exploring the colorful bazaars along with a visit to Birla Mandir. Shop some traditional artifacts like textile, jewellery, paintings, mojaris, and more. The best places to go shopping in Jaipur are Bapu Bazaar, Tripolia Bazaar, Johari Bazaar, Kishanpol Bazaar, and Chandpol Bazaar. Next is Birla Mandir in Jaipur is a marvelous tourist attraction that speaks of the beauty of religious charm.
Day 2: Jaipur Sightseeing is for the day!
Begin your sightseeing tour of Jaipur that includes the following famous tourist attractions in the city –
Amber Fort – The crowning jewel of the Pink City is Amber Fort located on the Aravalli Range 11 kilometers away from the city's heart. The entire fortress is built using sandstone and marble which is a pristine example of Rajasthani architecture.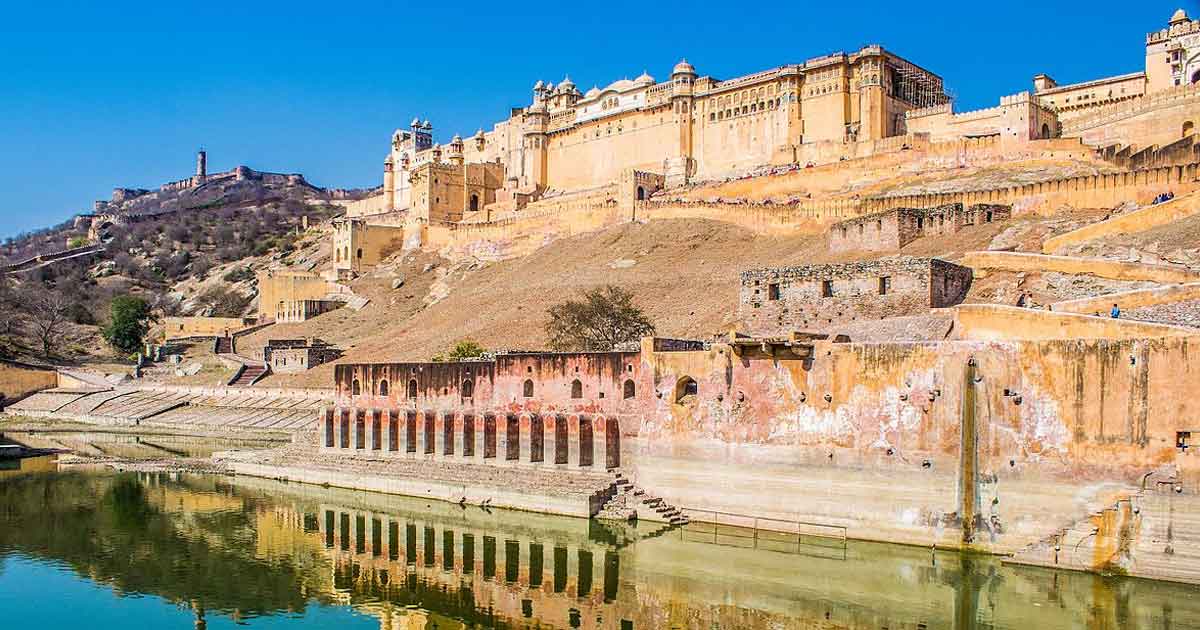 Nahargarh Fort – Also known as the Tiger Fort, Nahargarh Fort was built nearly 300 years ago and overlooks the entire city from atop of the Aravalli Hills. Capture the breathtaking views of the city and enjoy your great time here.

Jal Mahal – The graceful Water Palace, Jal Mahal seems to float atop the Man Sagar Lake offering spectacular views of surroundings. It is a great place for bird-watching or photography in the evening or morning.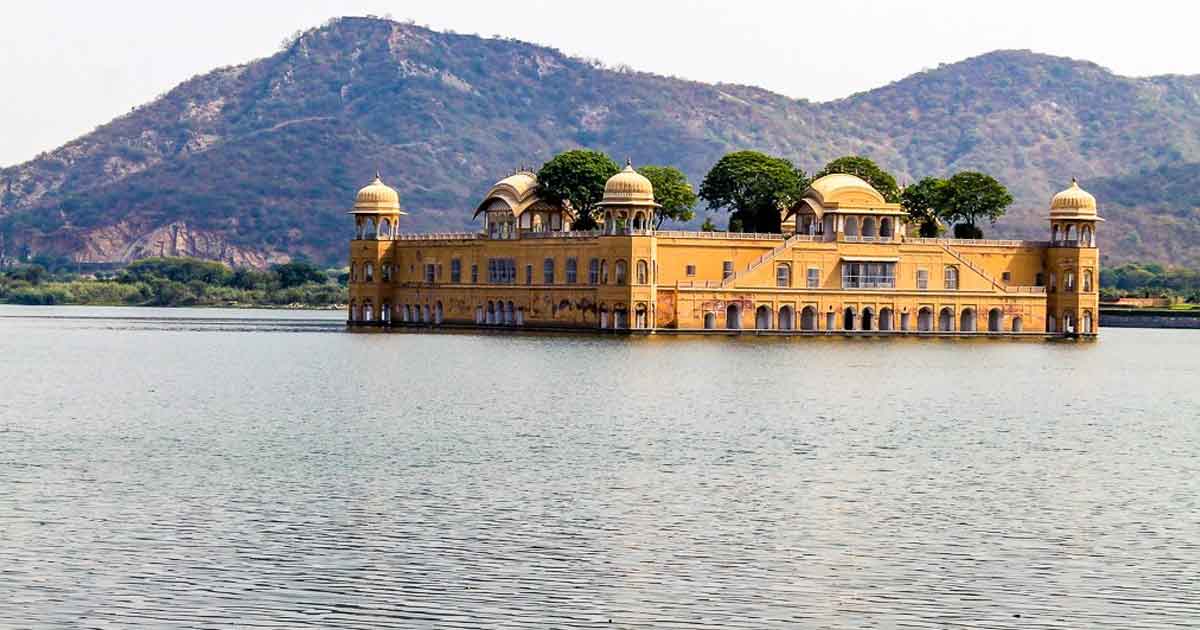 Hawa Mahal – The royal palace of Winds, Hawa Mahal has distinctive architectural beauty featuring the salmon-pink, honeycombed façade. Its structure resembles the crown of Hindu god Krishna to the geometric accents and rows of tiny intricate windows.

City Palace – Stood at the heart of the old city of Jaipur, City Palace for nearly three centuries shortly after Maharaja Sawai Jai Singh II. The royal palace complex has a series of landscaped garden courtyards.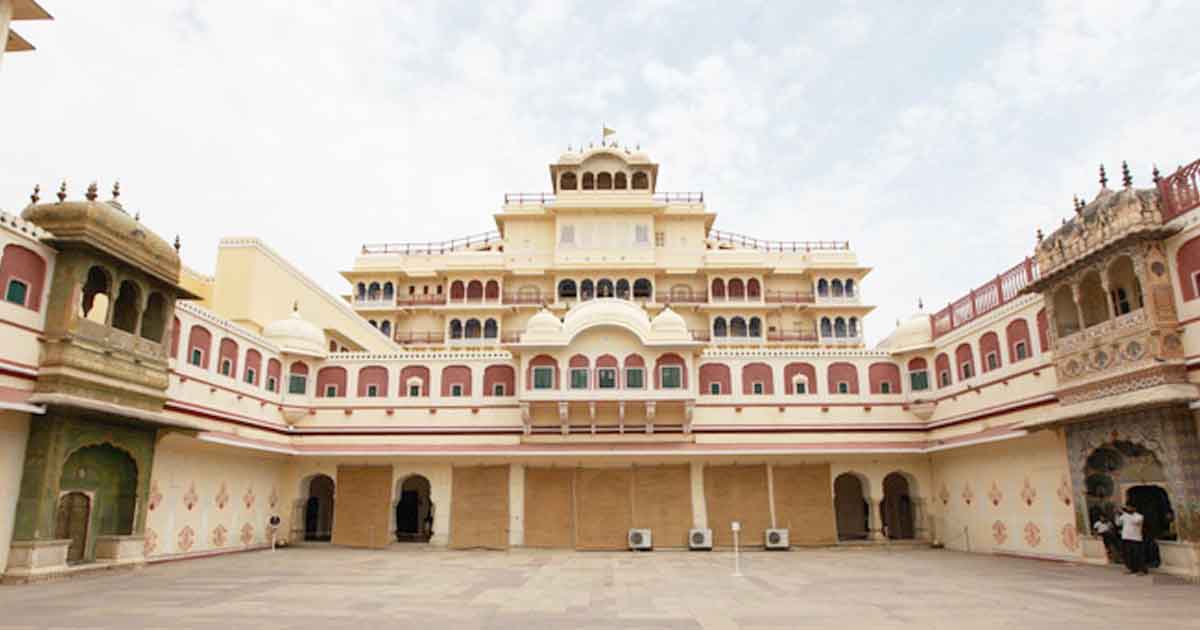 Jantar Mantar – An observatory with astronomical instruments, Jantar Mantar is the only UNESCO recognized World Heritage Site in Jaipur. The observatory's massive sundial known as Samrat Yantra and other 19 instruments is particularly striking.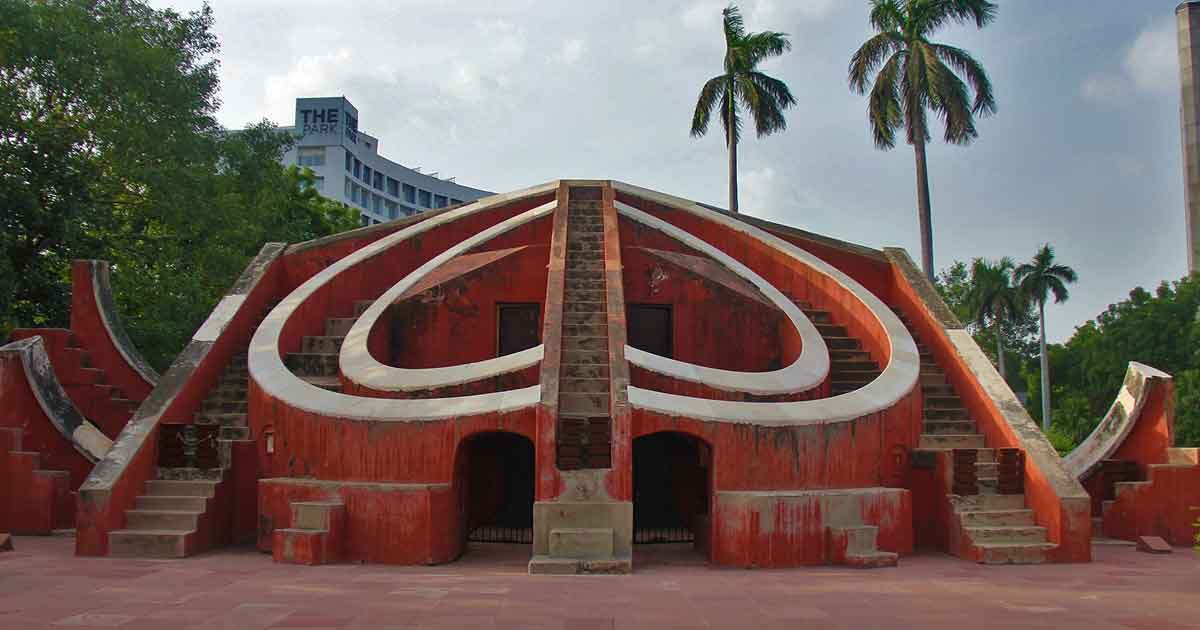 Albert Hall Museum – The ancient state museum of Rajasthan, Albert Hall Museum boasts an extensive collection of art and historically significant artifacts. See the Egyptian mummy, antique coins, miniature paintings, and more other artifacts of those days.

At the end of this tiring yet fruitful day, rest your feet and relax against the warmth and comfort of your hotel room. Tomorrow is going to be another treat for your senses as you can explore and discover Abhaneri and Bhangarh Fort on a day trip.
Day 3: Explore Bhangarh Abhaneri in one-day 
Today, you will be exploring Jaipur Bhangarh Abhaneri Tour. Firstly begin a drive of Jaipur to Bhangarh for 83 kilometers that takes approximately 2 hours to reach there. Bhangarh Fort is the most haunted forts of Rajasthan located in the Alwar District. The fort was built by the Kachwaha ruler of Amber which was later cursed and got abandoned after that. From Bhangarh, Abhaneri is 37 kilometers away that takes around 1 hour to reach. Abhaneri is a small village famous for ancient Chand Baori which is one of the largest stepwells in the entire state of Rajasthan. Near Chand Baori, there's another Harshat Mata Temple to worship the deity of Happiness and Joy.
Day 4: Back to Pavilion
Head back home today with lots of cherished memories. Catch a flight back home with some amazing memories and experiences of the Pink City that will stay with you forever.
So, that's all for the best Jaipur Travel Plan! More importantly, if you plan a visit during the winter season, it will make worth of it. Enjoy your great time during the pleasant and calming weather of this time. Jaipur is a great travel option that can make your holiday full of amazing experiences. Plan your vacation trip to Jaipur with us and enjoy your great time in the Pink City of Rajasthan.