Rajasthan is known as the Land of Kings and it is very apt since the state is full of marvellous forts and Havelis along with folk music, tales of kings, chivalrous endeavours and many more. It is a land where you will find the rich cultural heritage and heart-warming hospitality of the people that you want to pack your bags every year and come back to this place for its vibrancy!!!
Rajasthan has everything that can make your trip here immensely memorable. Nothing can be more welcoming than the fact that the state invites its visitors by the melodic tune of "Padhaaro Maare Desh". It is the vibrant colors that the rich cultural heritage, folk music, dance, spicy rich food, big colorful turbans, golden-sand deserts and many more. If we were to talk about the majestic country of India is Rajasthan that would be immediately reminded of the beautiful palaces, lakes, crafts and many other things.
It is the land of the dauntless. It is looking at the past of this majestic country we can see that the artistry and the legacy go way beyond time. Gujjars, Rajputs, Jats, Meenas are some who have ruled Rajasthan for the longest period. Some of the popular kings like Prithviraj Chauhan, Maharana Pratap, Mughal Emperor Akbar that we know that who had ruled this majestic state. The place is aptly named "Rajasthan" because it was the land of the kings and the place is sprawling with magnificent forts and Havelis.
There are many tourist attractions points, all of them are very much connected to the rich heritage of Rajasthan. We are listed some of them.
Mehrangarh Fort in Jodhpur
Fateh Prakash Palace in Udaipur
Chittorgarh Fort in Udaipur
Lake Palace in Udaipur
Sardargarh Fort in Rajsamand
Kumbhalgarh Fort in Khumbhalgarh
Nahargarh Fort in Jaipur
Hawa Mahal in Jaipur
Jaigarh Fort in Jaipur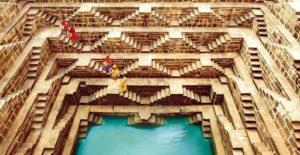 The capital and pink city Jaipur are filled with magnificent forts and palaces that have a lot of other attractions like the Chokhi Dhani which beckons the tourists as they can witness a miniature of what they can see in the villages and cities in Rajasthan. The air of Rajasthan is filled with the cultural grandeur etched on the architecture of the forts and Havelis. More forts like the Jaisalmer Fort, Junagarh Fort, Umaid Bhawan Palace, Taragarh Fort, Krishnagarh Fort, Mehrangarh Fort. If you are planning to stay at one of the heritage hotels in India that you have a great number of choices that you could choose from.
Some of the most popular castles and forts have been turned into luxury hotels for the tourists who come to Rajasthan to seek the rich culture and heritage that fills up the land of the kings.
Malji Ka Kamra in Churu
Shahpura Bagh in Bhilwara
Bhainsrorgarh Fort in Chittorgarh
Patan Mahal in Patan
Ramathra Fort in Karauli
Jal Mahal in Jaipur
Umaid Mahal in Jaipur
Rajasthan is a history lover's paradise. The state tells us the stories of the brave kings and their dauntless acts like we also get to experience their grandiose taste in architecture. When we see the forts and Havelis that used to be occupied by kings at one point in time we get to have an insight into their glorious lives they live at their time.
It has been said that centuries ago when the state of Rajasthan was ruled by the kings it was divided into twenty princely states where each ruler had built forts and palaces to keep their subjects live a happy and peaceful life. Places like Jaipur, Alwar, Jodhpur, Bundi, Jaisalmer, Sawai Madhopur, Bikaner have also got glorious castles that are worth seeing. These are the best places to visit in Rajasthan if you are planning a trip there. As much as the palaces are eminent in the state of Rajasthan, another popular place is the great Thar Desert which covers more than 60% of the state.